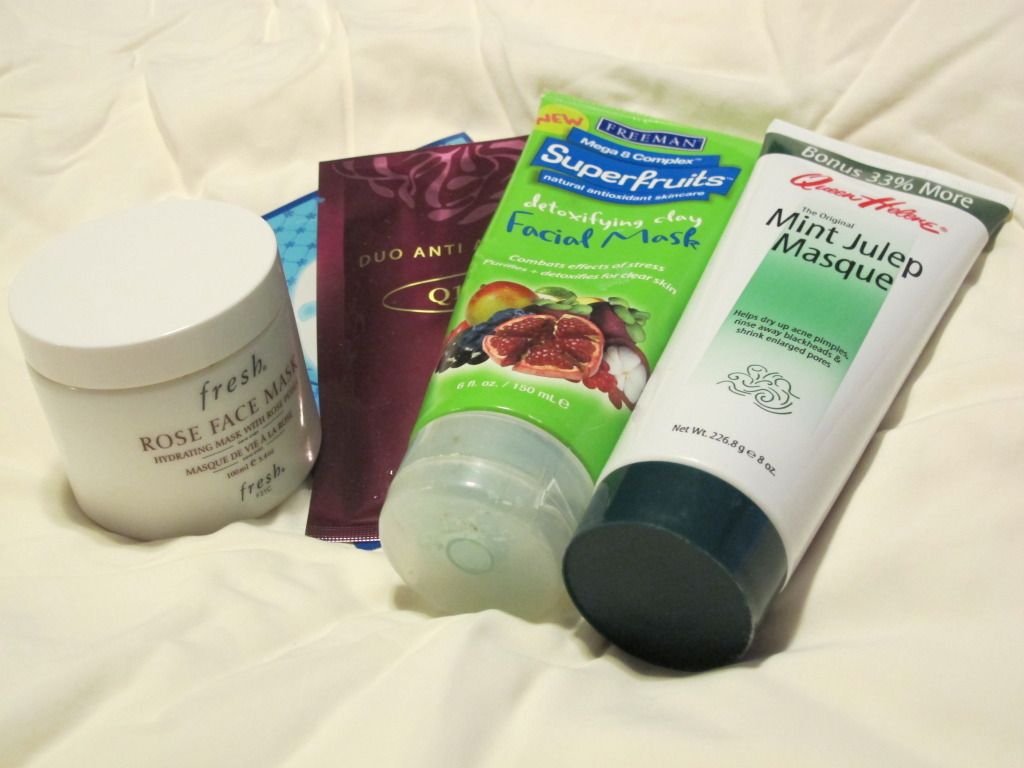 At-home facial masks are highly underrated. Even though it may not seem as effective as a visit to the spa, it still feels refreshing on the skin and with everyday (or even just frequent) use, I have noticed that my skin has become more even-toned, healthier and well-moisturized. Despite whatever duress my body may be under, I am a firm believer that these daily mini-facials of mine are keeping at least some damage at bay. I'm actually beginning to prefer the way my skin looks when I'm wearing less foundation, which is saying quite a bit for somebody whose face is usually slathered in makeup. Definitely worth the 10-15 minutes or so a day.
I usually prefer paper masks with hydrating or anti-aging properties for everyday/frequent use (purifying clay masks are too drying for everyday), and break it up with a clarifying clay mask once or twice a week. Paper masks such as the SK-II
Facial Treatment Mask
or the
Anti-Aging Mask
and
Ultra Whitening Mask
by Simply are fast and not messy (I'm lazy). Being able to slap something on my face, putter around doing myriad things for 15 minutes and then peel it off for super moisturized skin is an easy enough everyday routine with benefits that far outweigh the negligible commitment.
Some products we like: