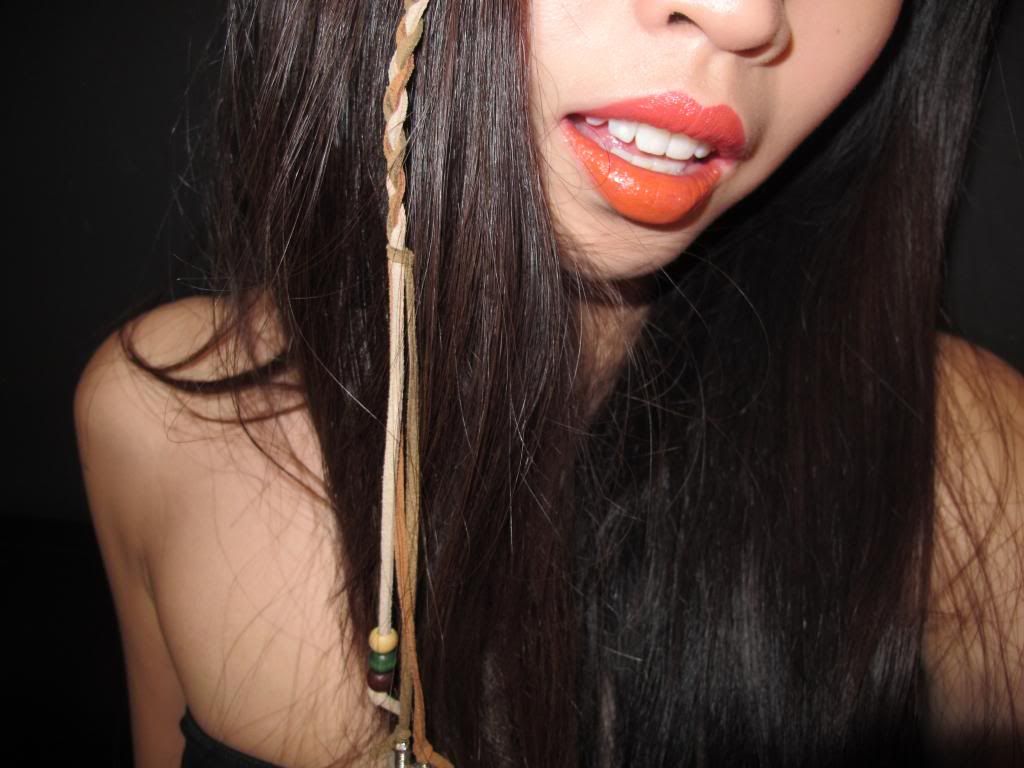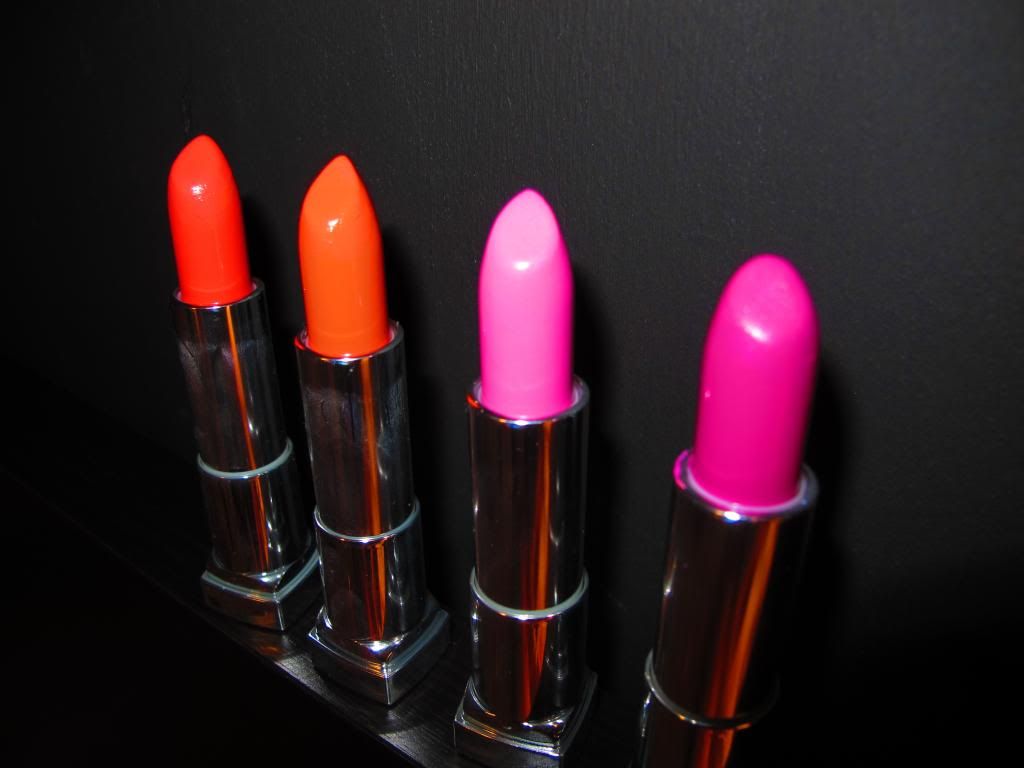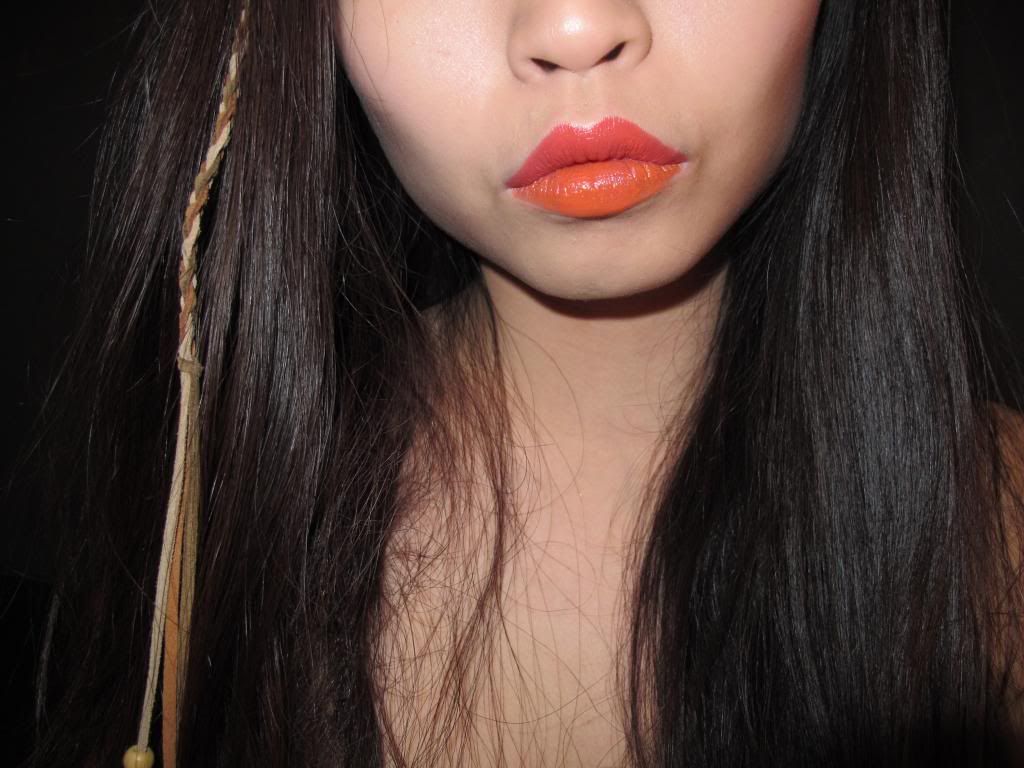 Shades from left to right: Vibrant Mandarin (used on top lip), Electric Orange (used on lower lip), Pink Pop, Hot Plum
Weekends are my ultimate litmus test for any beauty product: if it can stand up to a night of sloppy drinking and still stays on when the sun starts to rise, it can stand up to most things we throw at it in less taxing situations. These lipsticks stayed on, and with a few reapplications (mostly because I forgot to bring lip balm so I used this as a substitute), they lasted for the entirely-too-long session of unabashed debauchery. There was no dry flaking, my lips still felt soft and the color faded to a not unattractive-looking stain by the end. Granted, the color doesn't stay as blindingly bright as the hours wear on -- however, it's definitely still bright enough.
The colors in the Colorsensational Vivids line are just that -- vivid as all hell. The staying power is similar to that of department store lipsticks, and I daresay that they surpass some expensive brands in moisturizing properties. Shocked, really, at how nice my lips still felt afterwards. No dead skin, no flaking (I clocked one piece of dead skin -- one little flake), no chapping, no dry feeling, goes on creamy with a slight sheen and the color is ultra-saturated. I don't need to enthuse about how you'll get the most bang for your buck (you will) or how inexpensive they are (each lipstick cost me $8.99). Just go buy it. It's good shit.
My following confession will probably dispel any remaining doubts you may have regarding this product and any wildly unfounded beliefs about me being prim or proper: "sloppy drinking" was actually an euphemism for "I threw up so much, if not all, of my dinner that the resulting pile of vomit rivaled the size of my torso." And my lipstick was still perfect. Either it's very good lipstick, or I'm exceptionally gifted in the art of being a glorious mess without ruining any of my makeup. No shame.