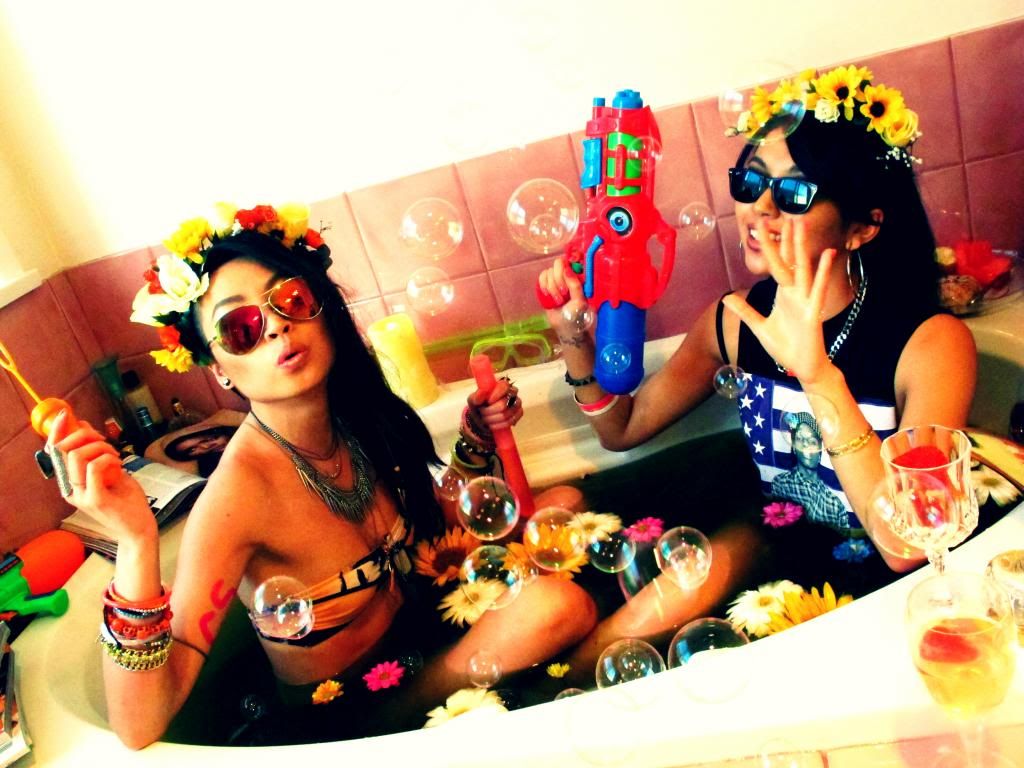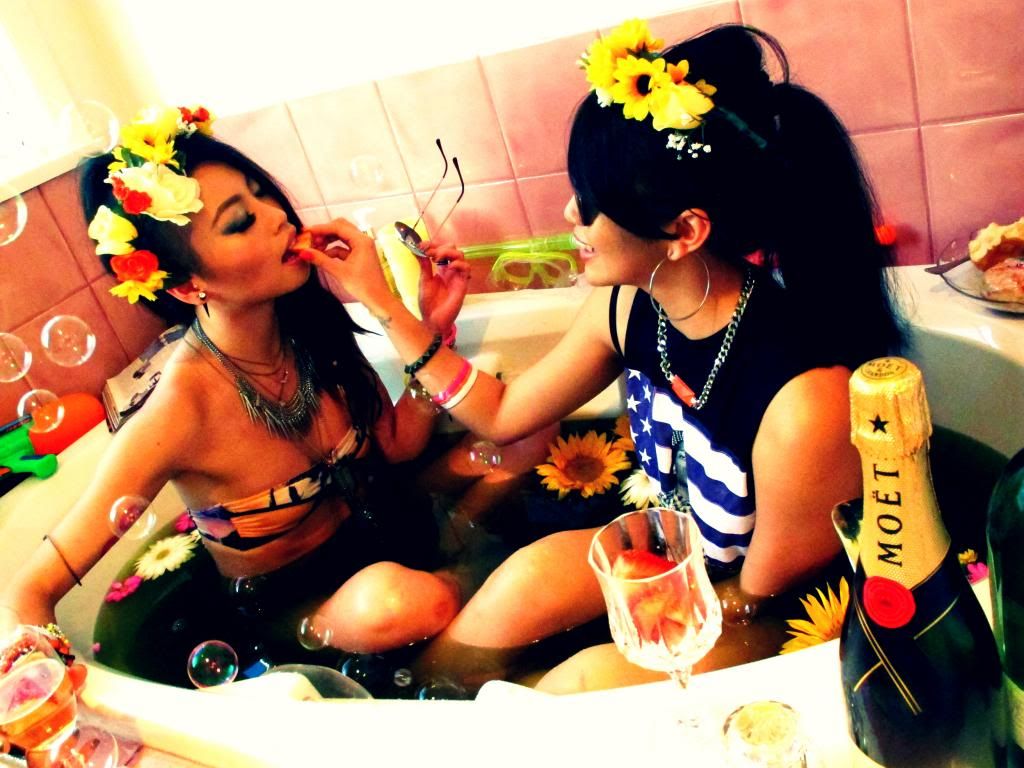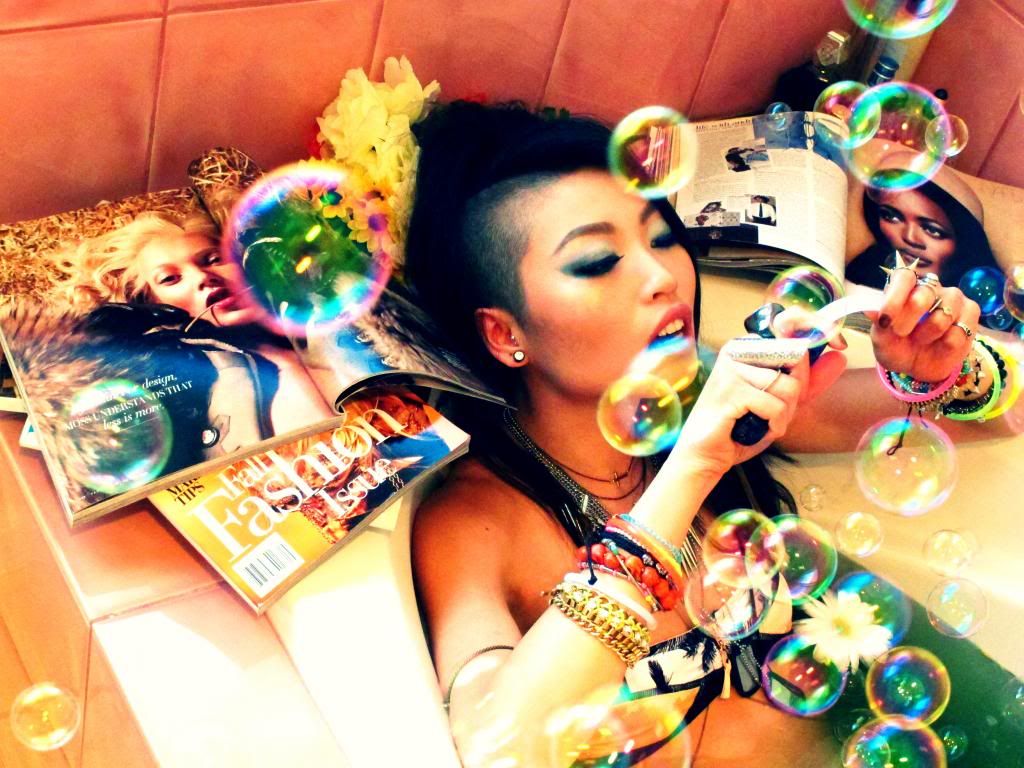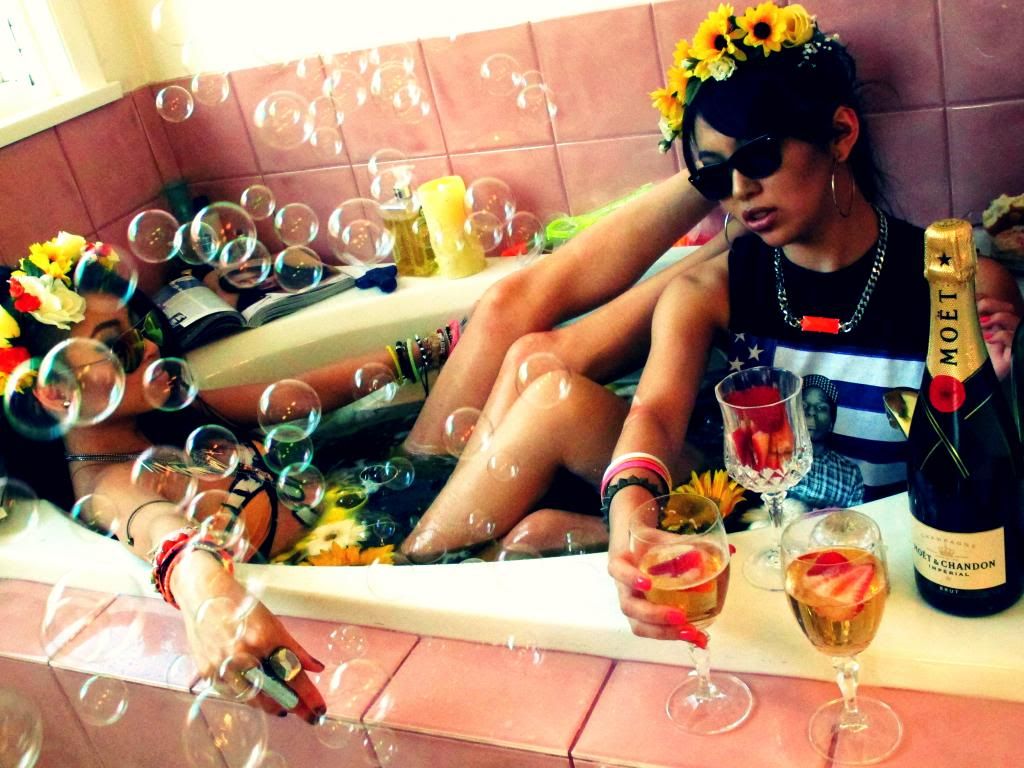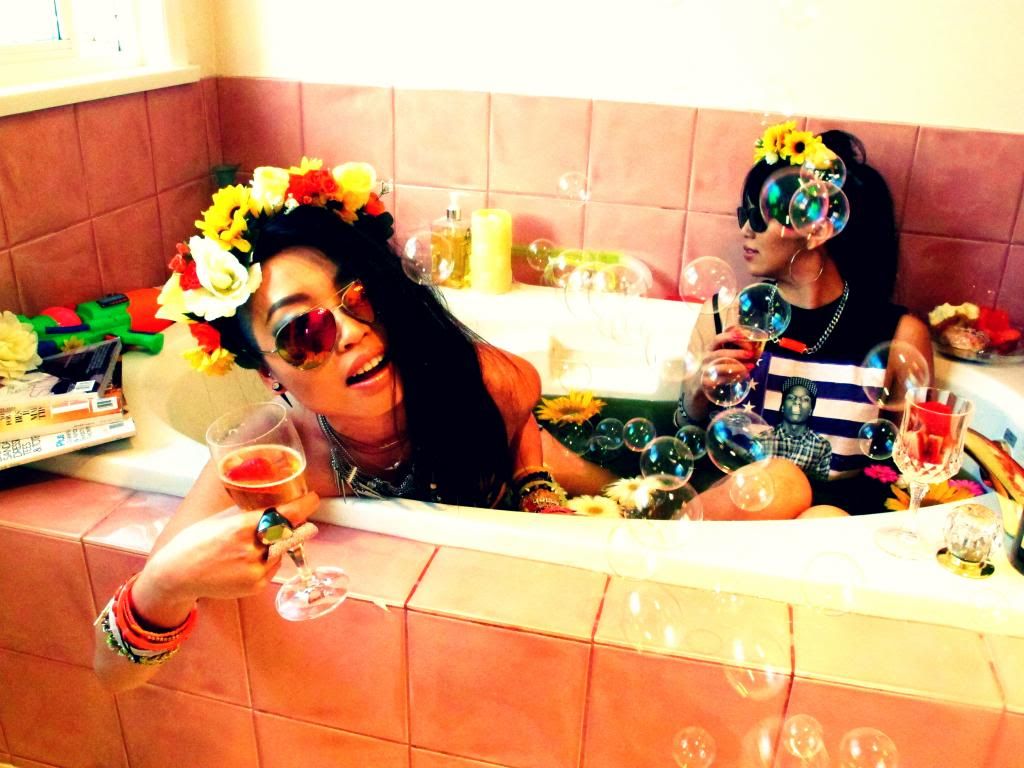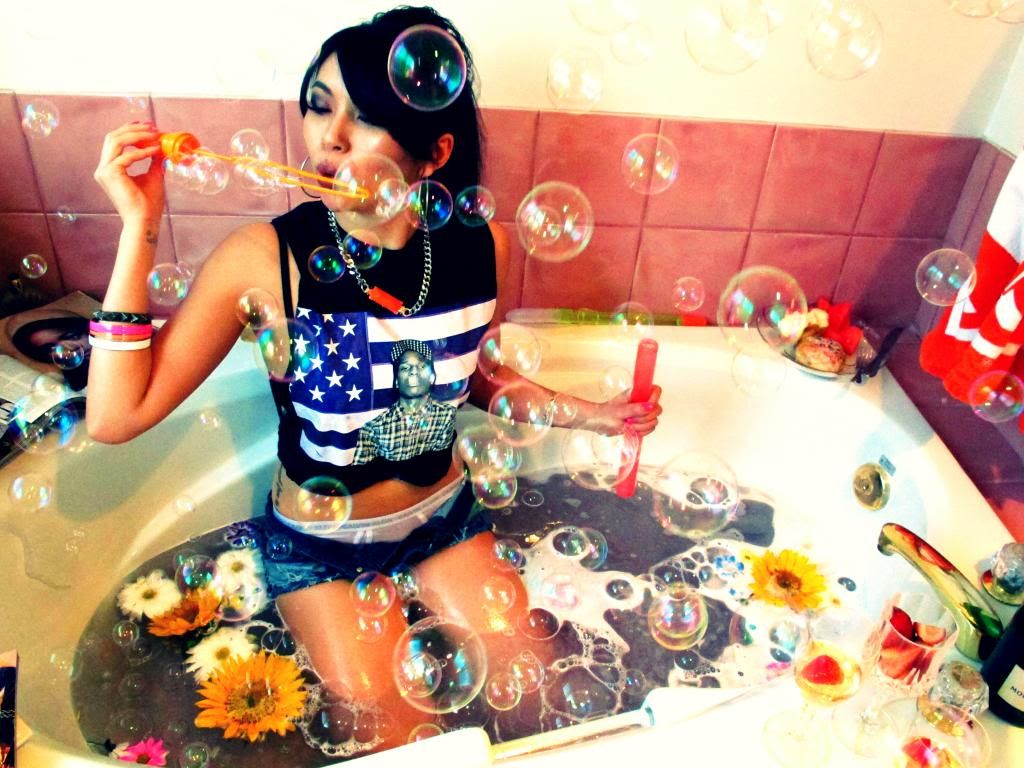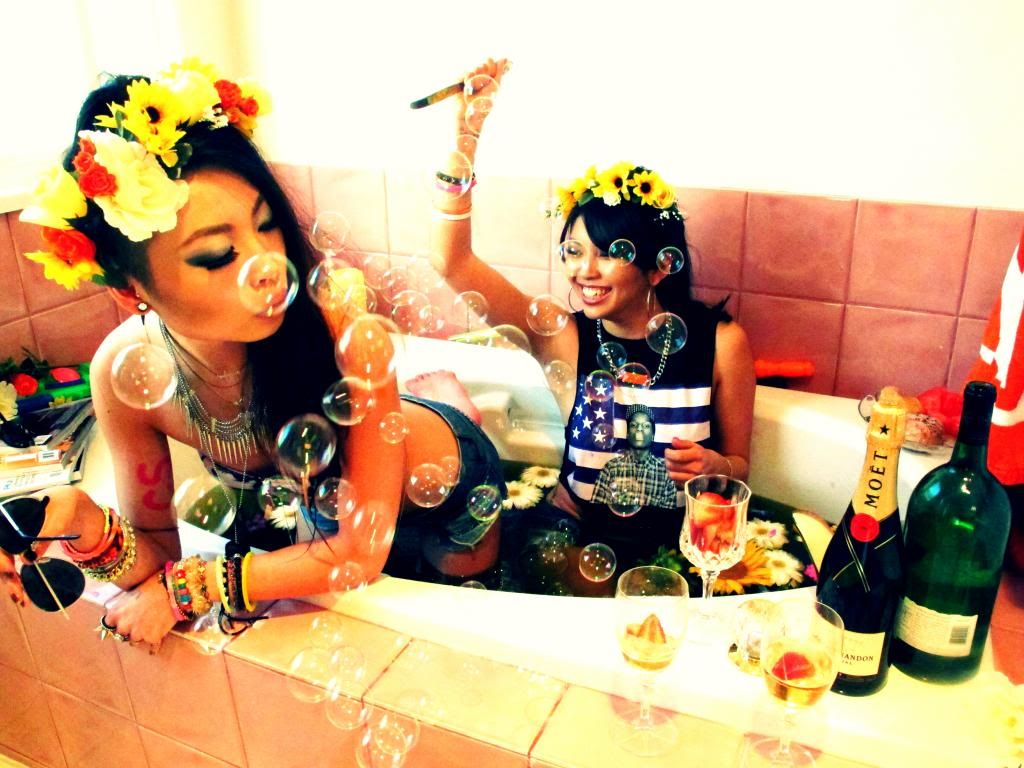 Note: we usually do our own photography, however these group shots are not credited to an extremely talented tripod, but rather to our dear friend Linda Vu. Visit her tumblr here.
Vanessa: Forever21, Claire's, H&M necklaces; custom dogtags from army surplus store; H&M, Queen Baby, Tobi, and random bracelets; Forever21, thrifted and vintage random rings; thrifted sunglasses; H&M bandeau top; shorts from Bangkok vendor; custom flower crown
Dané: H&M necklace; Brandy Melville and J. Crew bracelets; Ray Ban wayfarers; Urban Outfitters top; Calvin Klein underwear; shorts from Bangkok vendor; custom flower crown
"Less is more" is a rule that's immensely satisfying to break. We gathered colorful toys and bubble making apparatuses like a pair of delighted magpies, butchered a cruel amount of flowers to throw into the bathtub, and I scrambled around my house minutes prior to camera time, unceremoniously affixing necklaces, bracelets and God-knows-what upon my person in a positively savage manner. The result? A chaotic frenzy that reflects the unmitigated amount of childish enjoyment that came with creating this post.
All outfit posts involve a certain degree of planning and effort (anyone who says it's 100% candid is lying out of the dirtiest bodily orifice they own), and with this one we decided, to say the very least, to go over the top. From sacrificing two hours and risking carpal tunnel to make the flower crowns (which I do plan on wearing everywhere to milk every drop of hard work that's gone into it), to spending way too much time than it's cool to admit at
Lush
picking out the perfect bath bombs, this shoot (as you may well have deduced by this point), was not at all your typical "oh gee, you seem to have caught me on a particularly fashionable day, tally-ho!" fashion blogger post -- but it was exponentially more fun and I daresay, slightly more entertaining in terms of being part of the visual fodder that makes up so much of the internet. Our hopster-head-plus-raver-girl-gone-nuts-in-a-bathtub-pre-festival spiel isn't too realistic in a literal sense, but does represent us in a completely genuine, albeit slightly exaggerated way (three guesses as to who's who).
Staged or not, we had a f**king awesome time. Please enjoy accordingly.