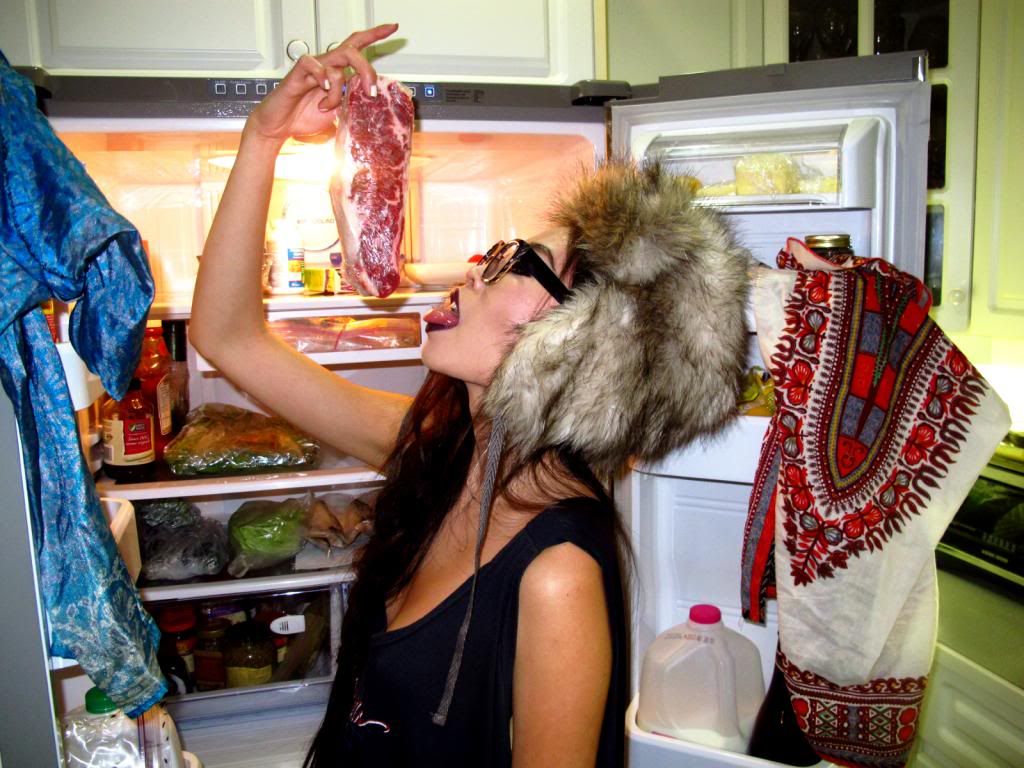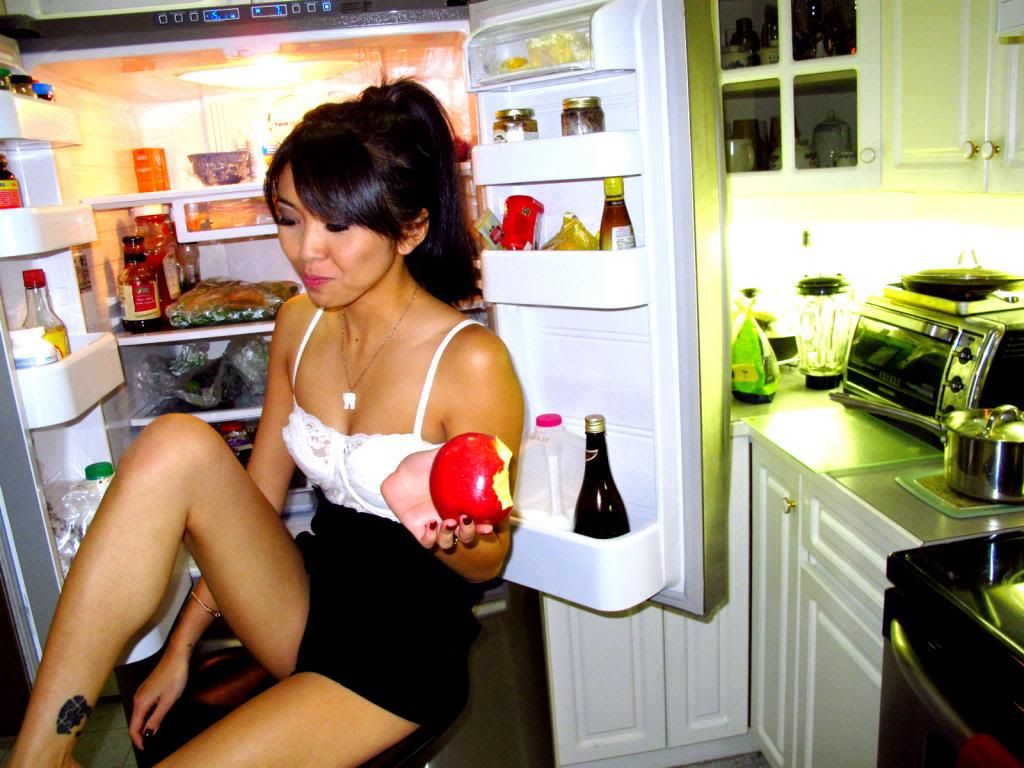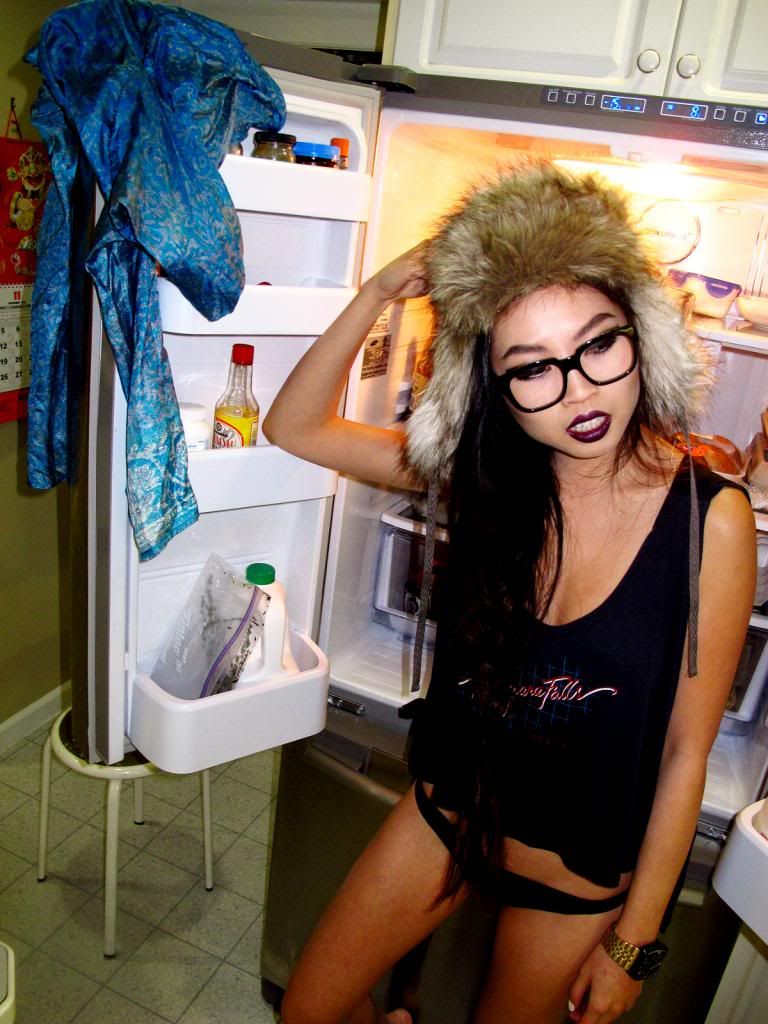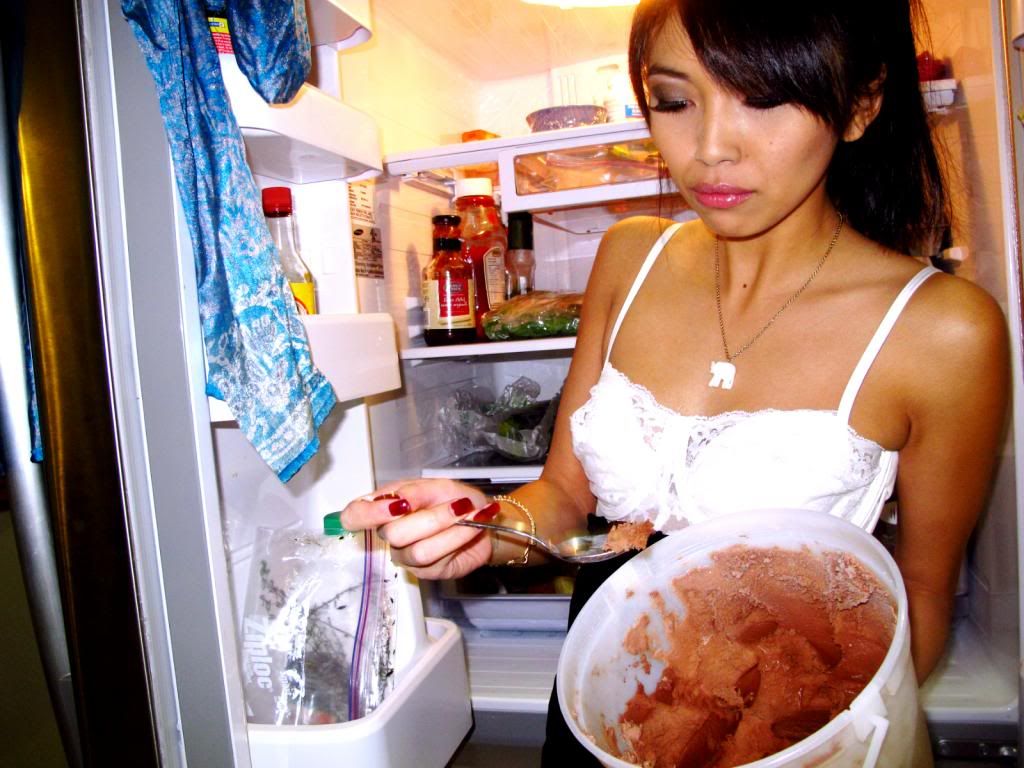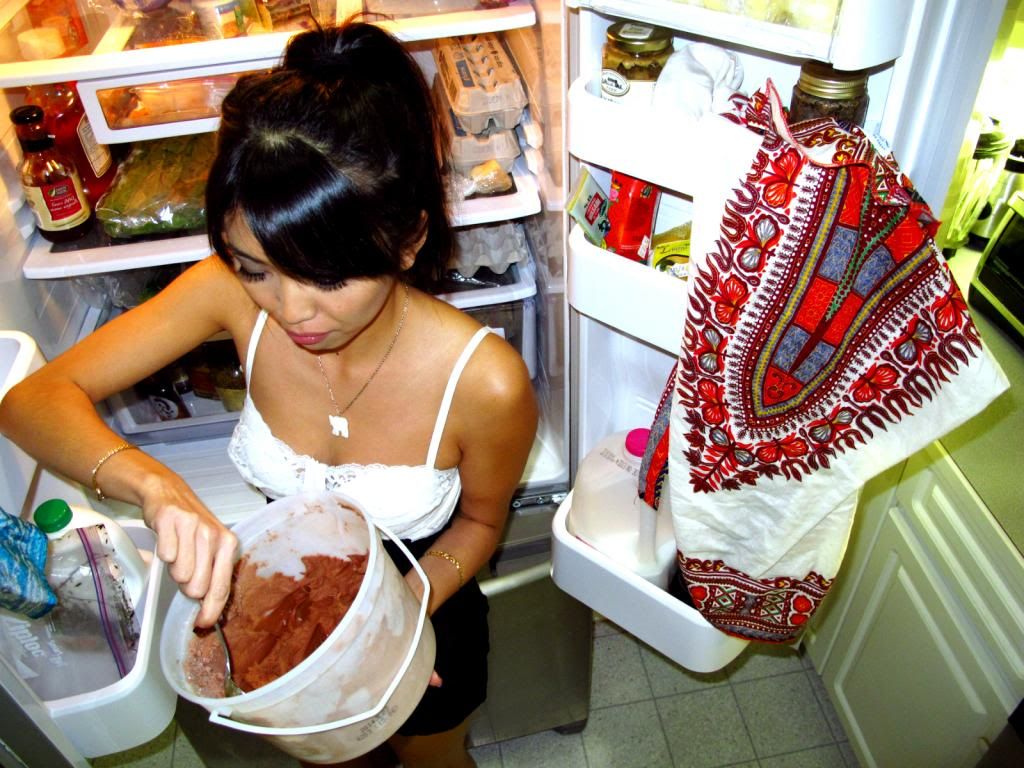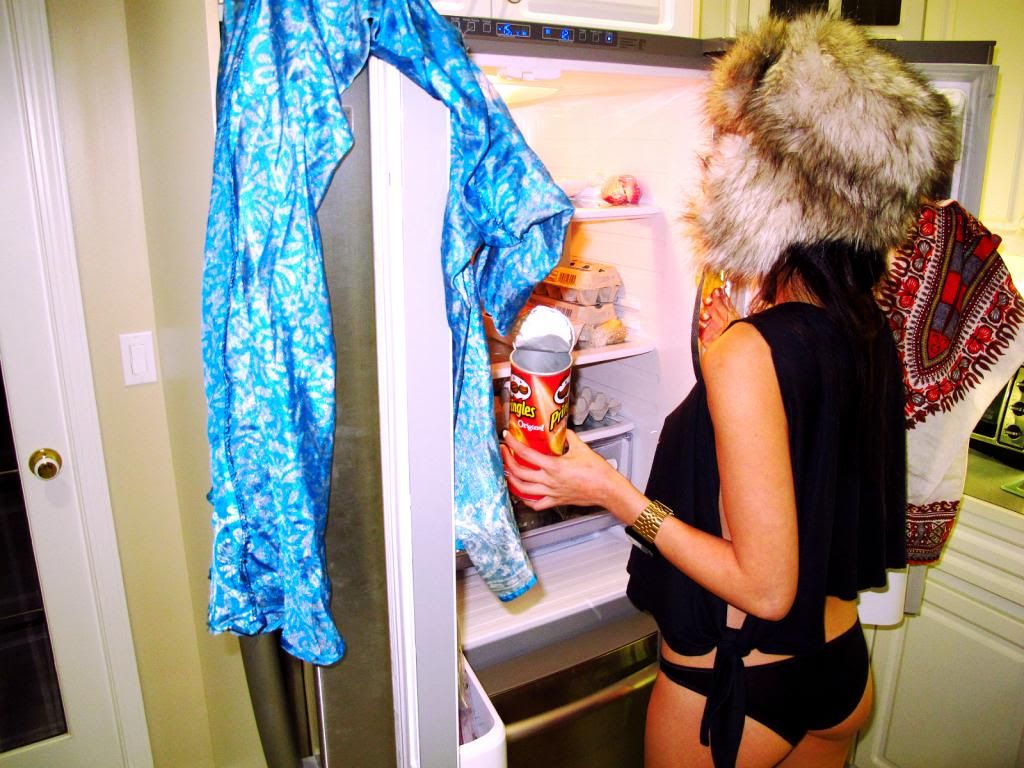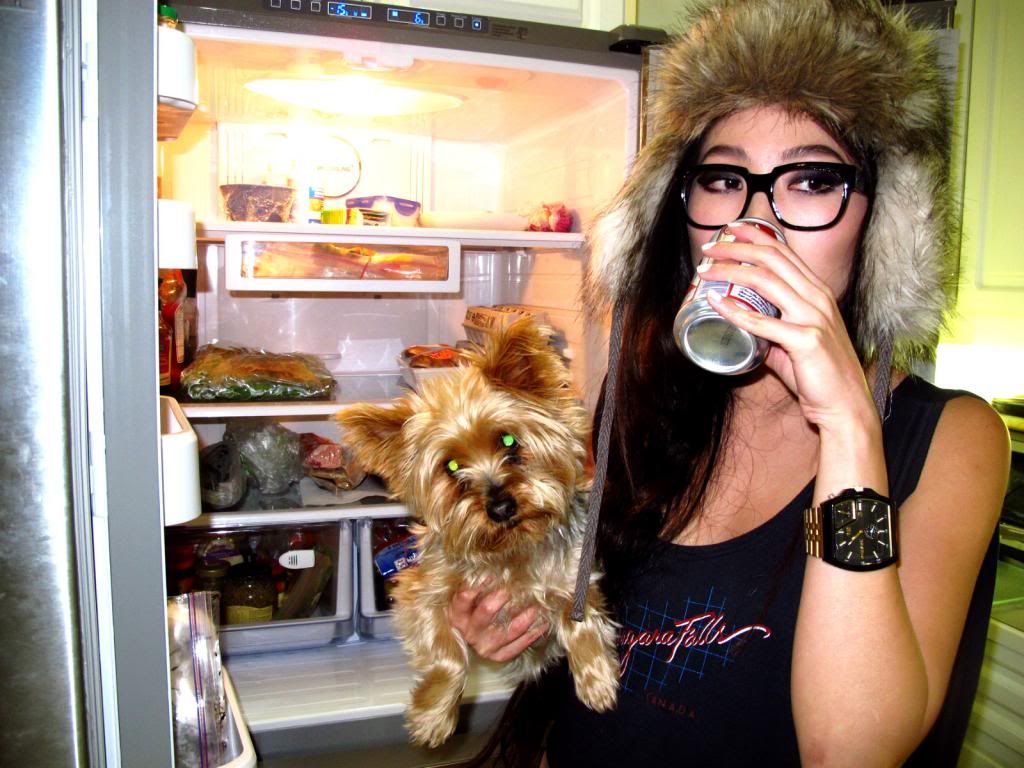 Vanessa: H&M hat; vintage crop top; Diesel watch
Dan
é
: Forever 21 necklace; vintage bustier; Wilfred silk shorts
There should be some sort of unspoken rule that all fridge-raiding activities must occur sans pants. Being a bum automatically dictates that one should be in underwear. Case in point: both of your favorite bloggers showed up half-dressed upon deciding that our location of choice today was to be my very ill-stocked fridge.
"I'm kind of not wearing an outfit outfit..."
"It's okay. I'm not wearing any pants."
Word.