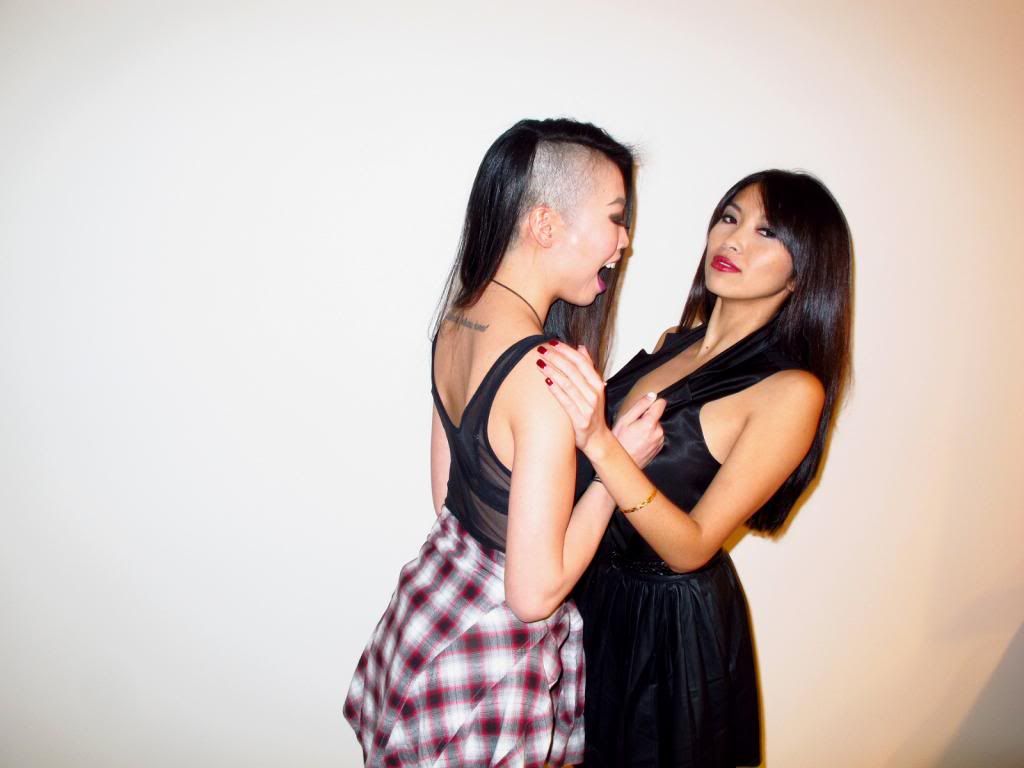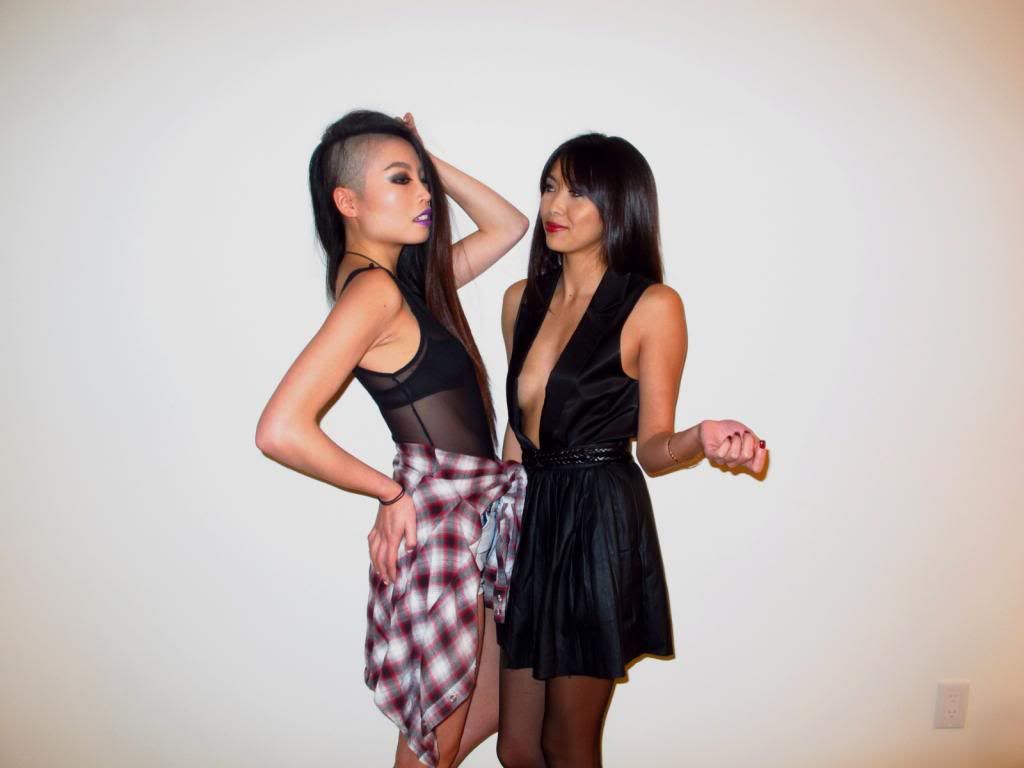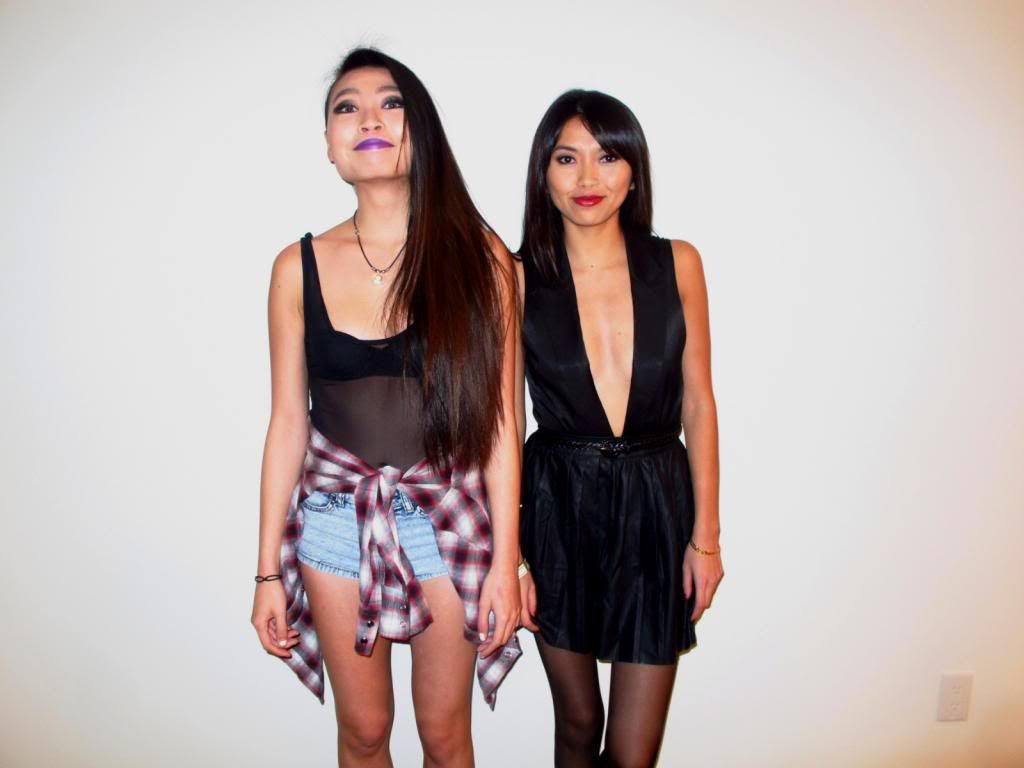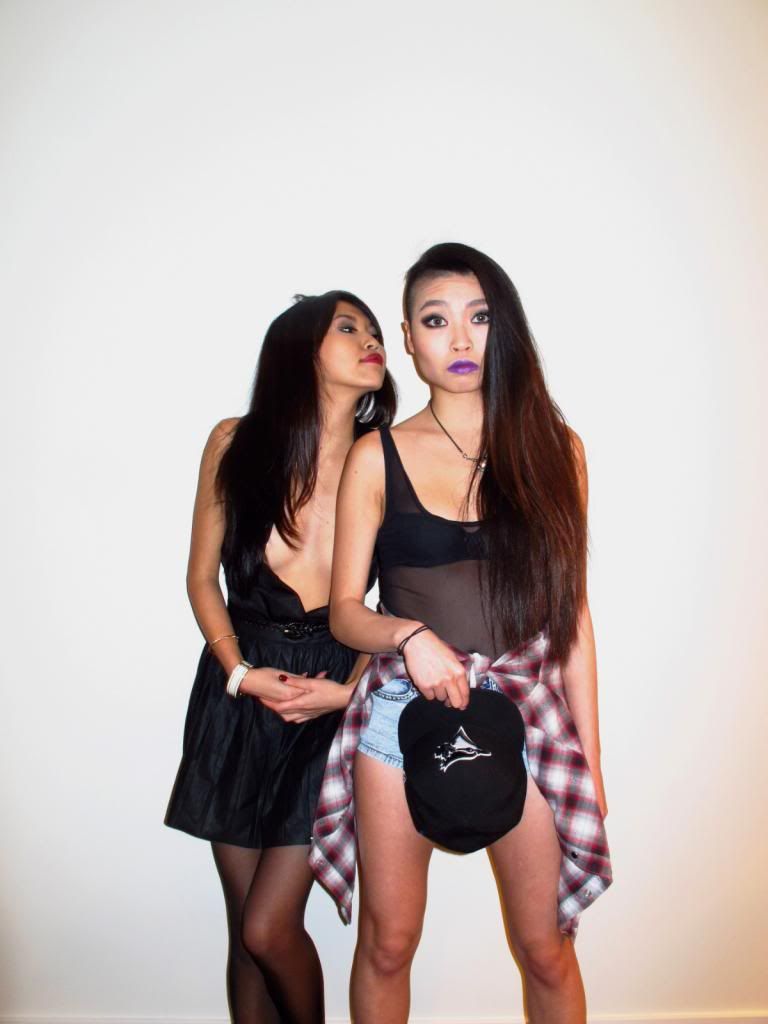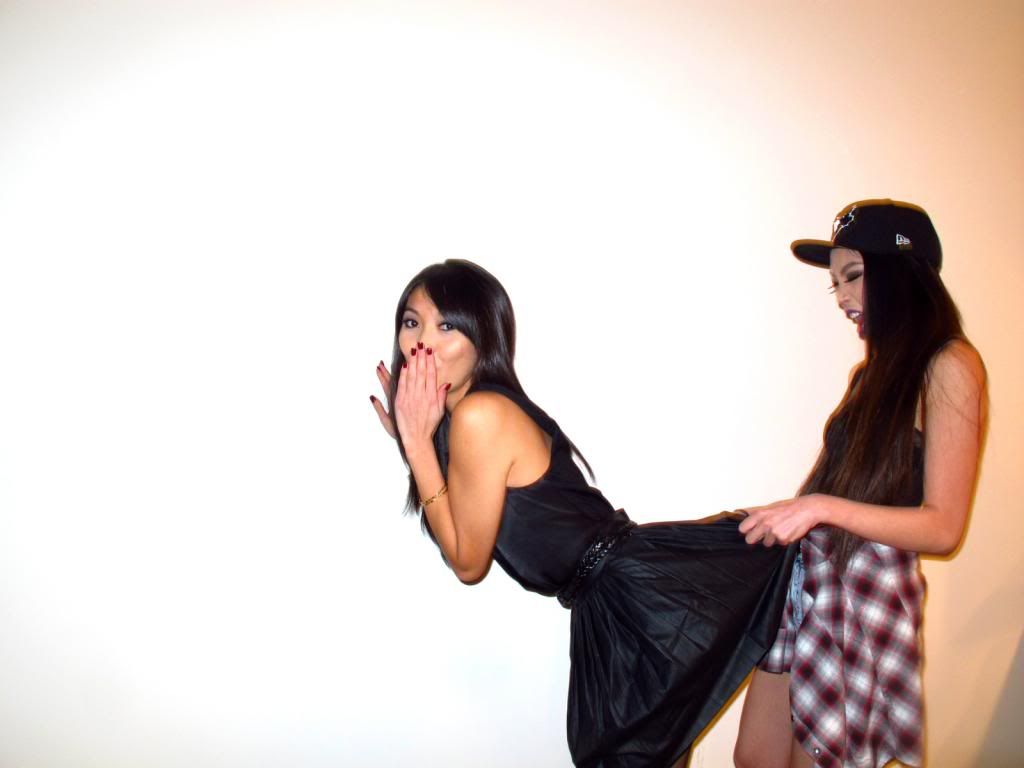 Vanessa: American Apparel body suit; H&M shorts; Flannel shirt from a random shop in Hong Kong
Dané: Tate Vest, Urban Outfitters faux leather skirt, H&M belt
We do not wear coordination well. The words that came to mind for this shoot were 'simple' and black' and clearly we both had different interpretations of this to say the least (this tends to happen quite a bit). Vanessa's bodysuit, as rad as it may be, has caused her much grief. Lets just say our nights out on the town were a bit of a hassle when it came to having to use the ladies room..I made a slight effort to tighten my vest down with a belt however certain things are just relentless in nature..
comments from the peanut gallery: "Dane can you at least try to look sexy?.."
me: "how..?"
I like it when it's awkward.